MRSBC had the pleasure once again to team up with "Challenge supporting kids with Cancer" organisation for a fun filled day on the water.
With 5 members boats making sure 14 kids had plenty of time for some tubing, knee boarding and just getting out into the water.
The weather although not on our side, but still quite warm, didn't deter the kids having a go.
A BBQ lunch was provided to make sure everyone had a great day with plenty of smiles all round.
MRSBC would like to acknowledge the help of its committee for the ongoing support of this yearly event, and special mention to
Ray Gusman, Paul Wellington, Danny Hawks, Len Sheppard, Daniel Coveney, Ian Sleep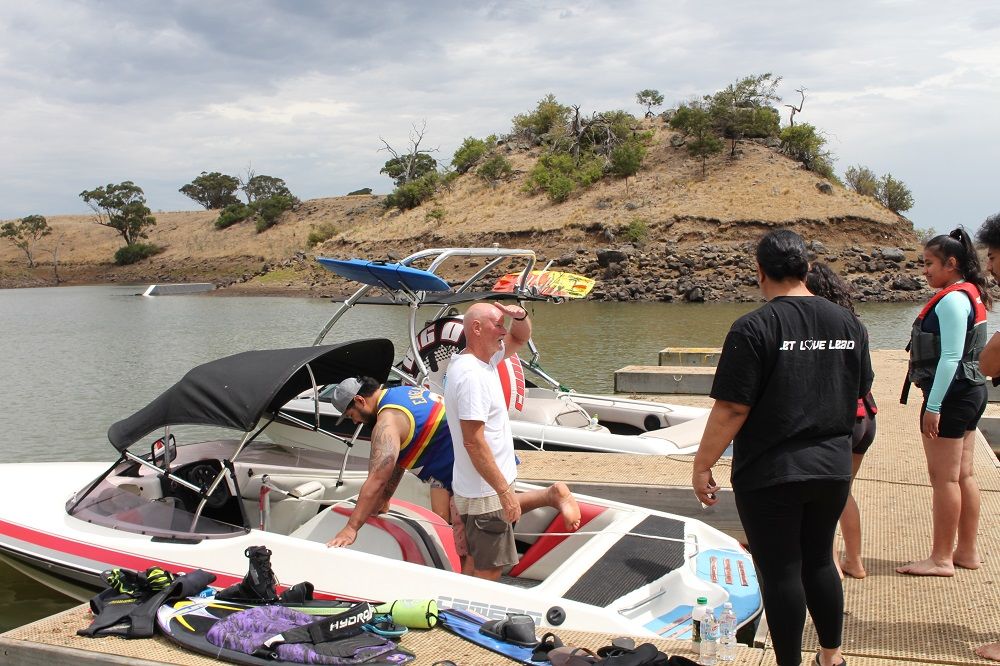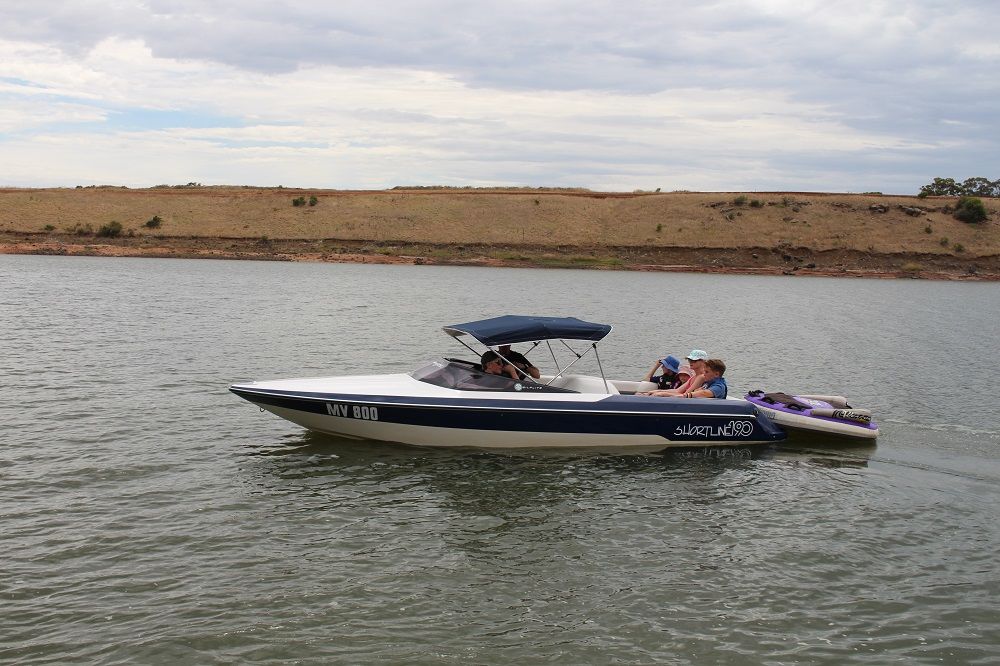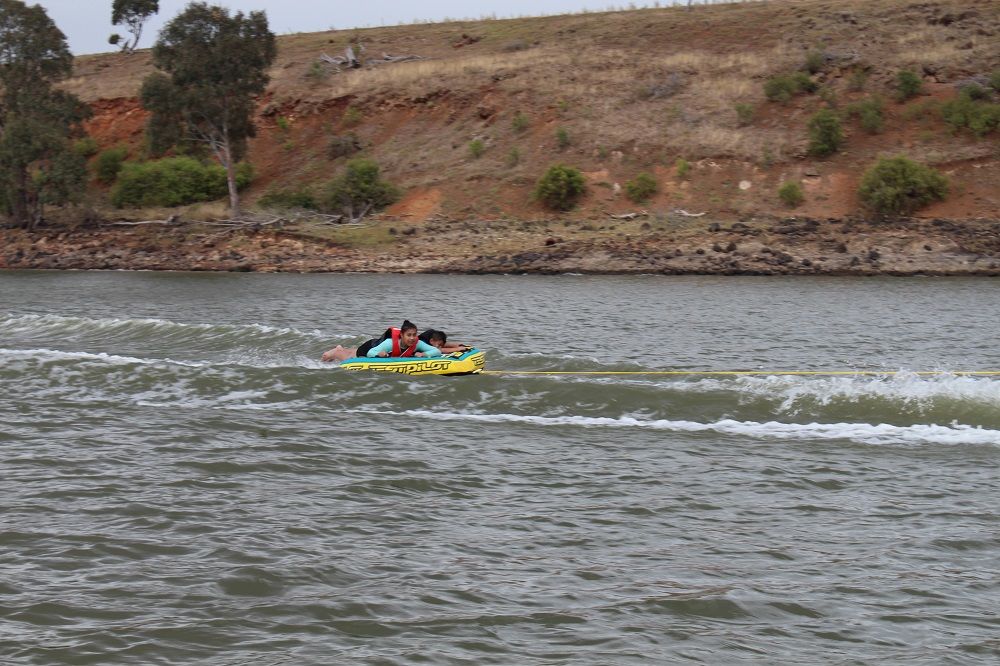 Quick Facts
A new slalom course is now available for members, installed back at the "Island" or "bridge" end of the reservoir. The ski jump is currently under major repair and is currently out of the water.
Details of boating in this part of the reservoir have been detailed on the Club Rules Questionnaire and video so please ensure you are familiar with these requirements.
The Ski Committee is very keen for members, family & friends of all ages to make use of this Club facility.
If tuition is required, please contact Committee members Denis Selvidge on 0403 748 532 or Mark Cannon 0447 399 541
Facility Etiquette
If more than one boat user is present then take turns, 6 passes (runs), and boats queue at the Club room end of the run in.  There is a dock located here to wait.
Please report damage or misuse (missing buoys, incorrect use of the jump, missing dock) via email to either:
                              Denis Selvidge denis.s1963@optusnet.com.au or
                              Mark Cannon thompson119@aapt.net.au